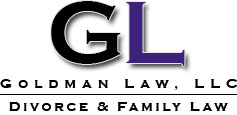 Call Now To
Schedule A Consultation
(303) 656-9529
Are You Going Through a Difficult Time In Your Life Facing Issues Such As: Divorce, Separation, Child Custody, Child Support, or Division of Property?
If the answer Is "YES" then you need the help of a caring and competent legal professional.
We have helped many clients in situations similar to yours and can help you through this difficult time and protect your rights and the rights of your loved ones.
Are you worried about defending your rights and interests in the divorce?
Are you afraid your divorce will be dragged out for months (or possibly longer), and end up costing you a significant amount of money, as well as stress and emotional trauma?
Are you losing sleep over child custody or child support concerns?
Are you stressed over ensuring you get your fair share of marital property and assets?
Even if you think your situation and circumstances are unique and complicated, don't hesitate to reach out to us. We have helped hundreds of clients just like you with all kinds of different special circumstances and are absolutely confident that we can help you in your time of need.

We can protect your rights and the rights of your loved ones from this potentially dangerous and harmful legal battle.

Call (303) 656-9529 and speak with an experienced family law attorney.
Call Us At (303) 656-9529
Or Enter Your Info Below To Schedule a Consultation With an Experienced Denver Family & Divorce Law Attorney
Why Choose Us?
Experienced Attorneys
Focused on Family Law
AVVO Clients' Choice Award
Great Reputation with Courts
Lead Counsel & BBB A Rating
Our Team

Scott D. Goldman, Esq.

Scott D. Goldman is a family law attorney and the founding member of Goldman Law, LLC.





Jonathan B. Goldman, Esq.

Jonathan Goldman is a family and tax law attorney who provides effective trial advocacy for the clients he represents.




Emily P. Koekkoek, Esq.

Emily's practice is devoted to family law litigation. She handles a variety of cases within the discipline of family law.




Nova M. Frank, Esq.

Nova has extensive experience in Family Law matters and has practiced exclusively in this area for 9 years.
Call Us Today (303) 656-9529